Musicus Inspires! 2017/18 Programs now open for application
06.21.2017
Musicus Inspires! educational program
Where today's stars inspire tomorrow's talents
Nurturing future cultural ambassadors for the fifth year
2017/18 Programs now open for application

(Hong Kong, June 21, 2017) Under the artistic leadership of the renowned cellist Trey Lee, the Musicus Society (the Society) aims to promote music and its education through cross-cultural collaboration. The Society's ever-popular Musicus Inspires! educational program enters its 5th year of operation in 2017/18. Application is now open to students and schools!

The Musicus Inspires! educational program was created to foster future cultural ambassadors from Hong Kong. For the past 4 years, the Society's Ensemble Training program has provided more than 100 young musicians a unique and rare opportunity to be coached by great masters and perform on stage with professionals. Its School Visits program has reached 38 schools and over 17,000 primary and secondary students, providing opportunities for students to have close encounters and interactions with acclaimed musicians, inspiring them to learn more about music without even leaving their schools.

"Inspiration is pivotal to transforming a young musician from a mere instrumentalist to a true artist expressing a unique voice. For students commencing their musical studies or rising artists launching international careers, inspiration plays a crucial role in lifting each to the next level of artistic excellence," said Trey Lee, Artistic Director of Musicus Society. Ng Yuen Ying, 2016 Ensemble Training participant, points, "While there are many orchestral training opportunities in Hong Kong, it is rare to collaborate with professional musicians from abroad." Callista Grace Ho, 2016 Behind the Scenes participant, remarks that she learnt a lot from the program, since there are not many chances for a secondary school student to take part in art administration duties of an international music event.
Interested students and schools are welcome to join the below programs:
1) Ensemble Training – Renowned musicians coaching young musicians
A unique musical experience which enables students to fully comprehend what it means to be a true orchestral musician. Students (no age limit) who play
violin, viola, cello, double bass, oboe
and
horn
are eligible to apply. Qualified students will receive intensive coaching with acclaimed musicians and the celebrated
Mantua Chamber Orchestra
from Italy. Students can also audition to perform at Master Classes specifically held for the program conducted by Musicus Fest artists. The program will reach its apex at the joint performance with the orchestra at the Hong Kong City Hall Concert Hall on 26 November.
2) Behind the Scenes – Arts administration practical training
The program provides students (aged 16 or above) with the opportunity to gain hands-on experience and chance to explore various areas of the arts administration field. Selected students will participate in arts administration workshops such as artist hospitality and logistics, front-of-house and backstage management, and artist profile preparation and presentation led by industry experts. Practical training will be available for students throughout the Musicus Fest period where students will be assigned specific festival duties.
3) School Visits
Free School Visits are held every year from November to May. Interested primary or secondary schools are welcome to invite Musicus Fest artists to their schools to share their knowledge and experiences with students through performances, talks and interactive activities.
Program and application details of Musicus Inspires! educational programs are available online at www.musicussociety.org/inspires/. The application deadline is 18 September 2017. Enquiries can be directed to education@musicussociety.org or (852) 3974 6601.
About Mantua Chamber Orchestra
Members of the Mantua Chamber Orchestra (OCM) will be coaching the Ensemble Training this year. Founded in 1981, the OCM has proven to have technical brilliance, great attention to style and a constant search for sound quality. In 1997, Italian musical critics awarded the OCM the "Franco Abbiati" prize, Italy's most distinguished music award, for its "unique stylistic refinement, which merges Italian instrumental tradition and classical repertoire". The OCM has been performing in Italy and abroad for over 30 years with world-renowned soloists, some of which include Gidon Kremer, Joshua Bell, Mischa Maisky and the unforgettable Astor Piazzolla, to name a few. The OCM will perform at Musicus Fest 2017 in November, under the baton of conductor Umberto Benedetti Michelangeli.
About Musicus Society
(
www.MusicusSociety.org
)
Musicus Society is a registered charity, found in 2010 under the vision of cellist Trey Lee, which aims to promote music and its education through cross-cultural collaboration. Apart from presenting enthralling performances in its Musicus Fest with renowned artists from Hong Kong and abroad, the Society's unique Musicus Heritage Community Concert Series takes artists into the community – at various locales – while putting the music in context with the cultural significance of its surroundings. Moreover, the launch of Musicus Inspires! has brought to Hong Kong's young musicians what their counterparts elsewhere have long enjoyed: a chance to elevate themselves to a higher level of artistic excellence through meaningful interaction with distinguished artists from different parts of the world.
Musicus Society is financially supported by the Springboard Grant under the Arts Capacity Development Funding Scheme of the Government of the Hong Kong Special Administrative Region.
###
Media Enquiry
Wendy Chung (Assistant Marketing & Programming Director)
Tel: (852) 3758 2736
Email:
wendy.chung@musicussociety.org
---
Photo captions:
(Please download photos
here
)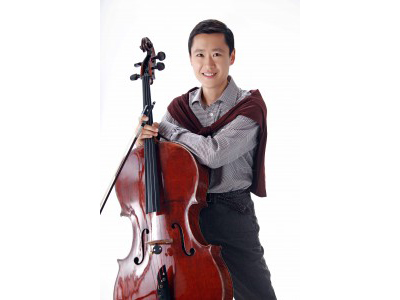 Musicus Society Artistic Director Trey Lee's vision is to cultivate the talent of students of from social backgrounds, who may someday become leaders in the arts themselves.
---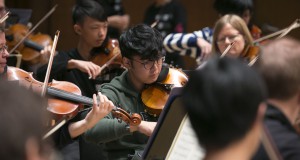 The Ensemble Training program strives to enhance the musical skills of local teenagers by giving them training from world-class musicians.
---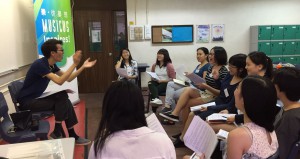 Behind the Scenes gives participants the opportunity to participate in arts administration workshops and practical training in Musicus Fest.
---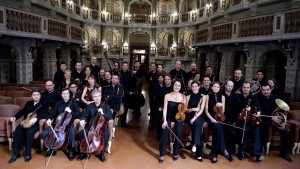 The celebrated Mantua Chamber Orchestra from Italy will give intensive training to Ensemble Training students.

(Photo: Alessio Poma)
---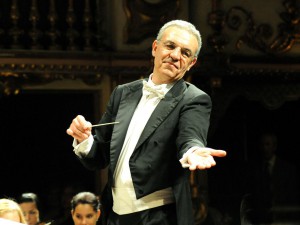 Umberto Benedetti Michelangeli, conductor of the Mantua Chamber Orchestra, will also coach Ensemble Training students.