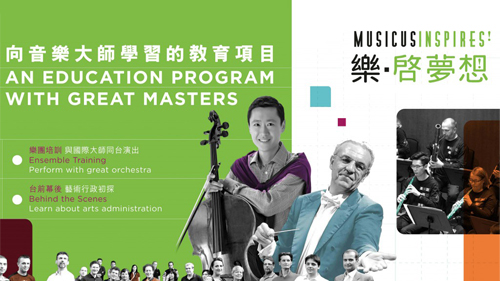 Musicus Inspires! 2017
Musicus Inspires! – Why should you apply?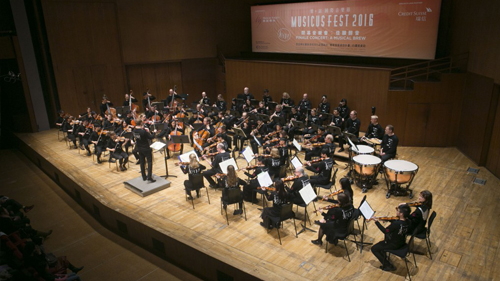 27.Nov.2016
Musicus Fest 2016 – Finale Concert: Tapiola Sinfonietta – Beethoven Symphony No. 4
Tapiola Sinfonietta
Conductor: Janne Nisonen

Ludwig van Beethoven: Symphony No. 4 in B-flat, Op. 60
I. Adagio – Allegro vivace
II. Adagio
III. Menuetto: Allegro vivace
IV. Allegro ma non troppo *
* with Ensemble Training participants of Musicus Inspires!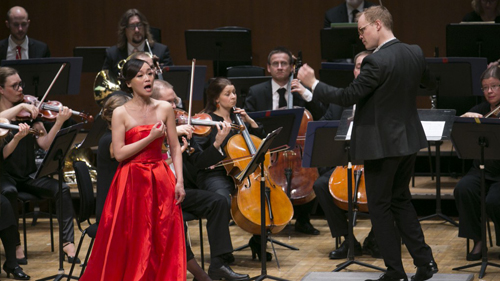 27.Nov.2016
Musicus Fest 2016 – Finale Concert: Louise Kwong and Tapiola Sinfonietta
Wolfgang Amadeus Mozart: 2 Arias from "Le nozze di Figaro" (The Marriage of Figaro)
"Porgi amor qualche ristoro" and
"E Susanna non vien!… Dovo sono i bei momenti"

Tapiola Sinfonietta
Conductor: Janne Nisonen
Soprano: Louise Kwong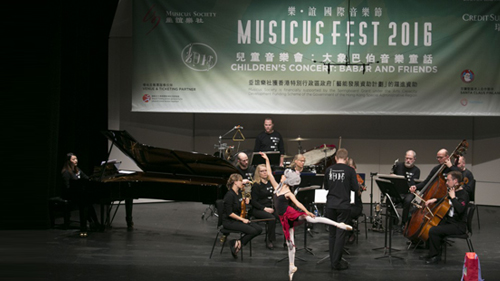 26.Nov.2016
Musicus Fest 2016 – Children's Concert: 'Babar and Friends' (English)
Narrated by Artistic Director Trey Lee with child dancer Erita Chen, performed by the Tapiola Sinfonietta and pianist Cherry Tsang. Babar illustration by Airla Fan.

A refreshing approach to Babar the Little Elephant with original score by Francis Poulenc, Musicus Fest 2016 presents the story with a modern twist of Babar's adventures, and her eventual coronation as QUEEN of the the Elephants…because sometimes little girl elephants can be the heroine, too! As a special treat, the authentic Santa Claus from Finland flew into town especially for the concert!

Francis Poulenc (orch. David Matthews): L'Histoire de Babar, le petit elephant (The Story of Babar, the little elephant)

English Narrators: Trey Lee, Erita Lee Acham Chen (Child Dancer)
Tapiola Sinfonietta Chamber Ensemble
Conductor: Janne Nisonen
Choreographer (Drama): Jo Chim
Piano: Cherry Tsang
Babar illustration: Airla Fan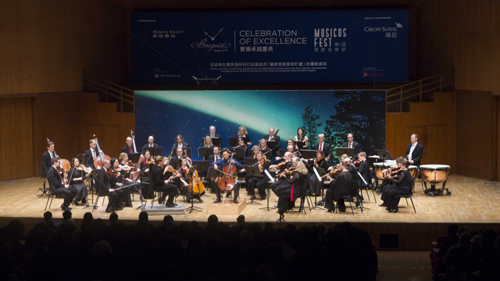 23.Nov.2016
Musicus Fest 2016 – Festival Opening: Trey Lee and Tapiola Sinfonietta
Saint-Saëns – Cello Concerto No. 1 in A minor, Op. 33
Allegro non troppo – Animato – Allegro molto – Tempo I – Allegretto con moto – Tempo I – Un per moina vite – Più allegro come le premier mouvement – Molto allegro

Trey Lee, cello solo
Pekka Kuusisto, violin/leader
Tapiola Sinfonietta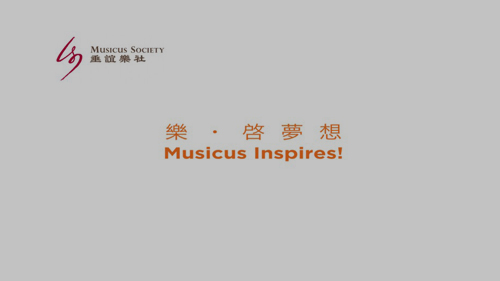 Musicus Inspires! 2016 Trailer
Musicus Inspires! is an educational program which aims to cultivate students of all social backgrounds who may someday become leaders in the arts themselves. The spirit of Musicus Inspires! and a key ingredient in the development of Hong Kong's music students, acting as a conduit and facilitator between masters and pupils.

The initiative includes a Next Generation artist scheme that provides training and performance opportunities for emerging young talents with great masters, and a Discovering Music program with School Visits and Behind the Scenes for students to explore the various aspects and opportunities in music.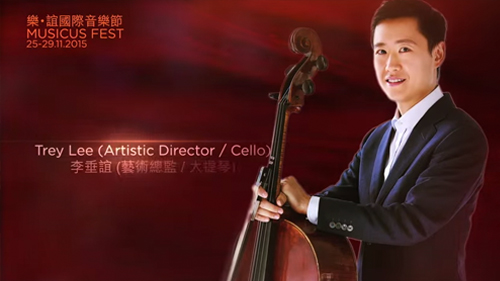 Musicus Fest 2015 trailer
Musicus Fest is a meeting point for artists from across the world to interact and inspire future generations. Apart from presenting enthralling concerts, the unique Musicus Heritage concert series takes festival artists out into our community – at various locales – while putting the music into context with the cultural significance of its surroundings. Moreover, the launch of Musicus Inspires! has brought to Hong Kong's young musicians what their counterparts elsewhere have long enjoyed: a chance to elevate themselves to a higher level of artistic excellence through meaningful interaction with distinguished artists from different parts of the world.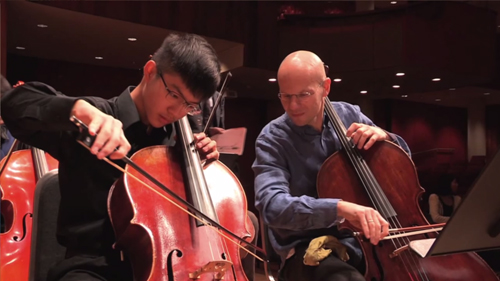 Ensemble Training – Musicus Inspires! 2015
Selected students will be coached by Musicus Fest artists and the London Chamber Orchestra, and will perform alongside with the LCO in Musicus Fest Finale Concert on 29 November, at Hong Kong City Hall!
Don't miss the opportunity, apply now!
Deadline: 20 September 2015 (Sunday)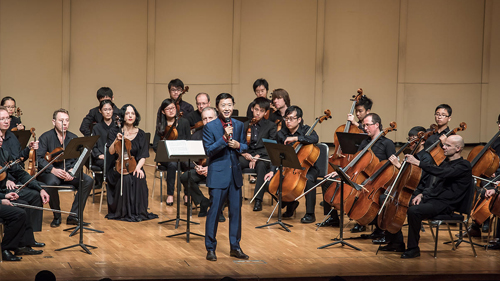 Musicus Fest 2014: Highlights
Musicus Fest 2014 concluded on a high note, thank you very much for your support! Musicus Fest 2015 will be held in November. Stay tuned for more details on our website.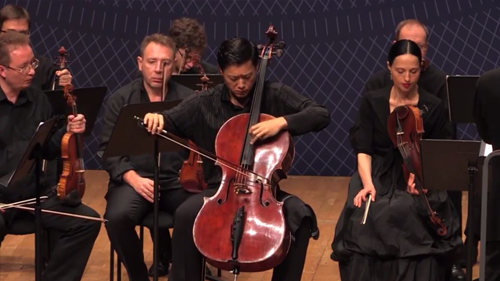 Musicus Fest 2014 Opening: Trey Lee & Yuri Bashmet/Moscow Soloists
Program:
Boccherini: Cello Concerto in D, G. 479
II. Adagio – cadenza (composed and solo performed by Trey Lee)

Performed by Musicus Fest artists :
Trey Lee, cello solo
Yuri Bashmet, conductor
Moscow Soloists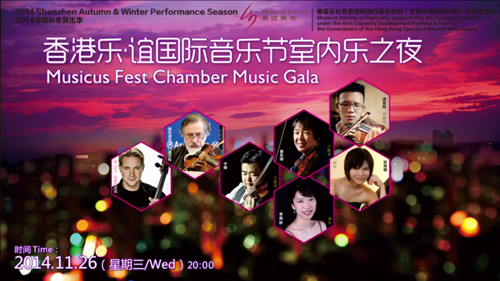 26.Nov.2014
Musicus Fest 2014: Chamber Music Gala, 26 Nov, Shenzhen
Symphony Hall, Shenzhen Concert Hall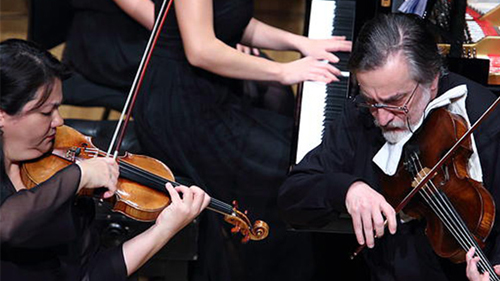 Musicus Fest 2013: Rosenberg, Englund, Mendelssohn, Maintz & Gloucester String Quartet
Hong Kong City Hall Concert Hall

Program:
Mendelssohn: Octet in E flat for Strings, Op. 20
Allegro con fuoco ma moderato

Performed by festival artists:
Violin: Latica Honda-Rosenberg, Meri Englund
Viola: Vladimir Mendelssohn
Cello: Jens Peter Maintz
with Gloucester String Quartet

Accomplished young Hong Kong musicians get an exciting chance to collaborate with world renowned artists from Musicus Fest, working as equals in concerts while simultaneously being exposed to their vast knowledge and experience.

Young musicians appearing in this program are nominated by their universities or professional schools.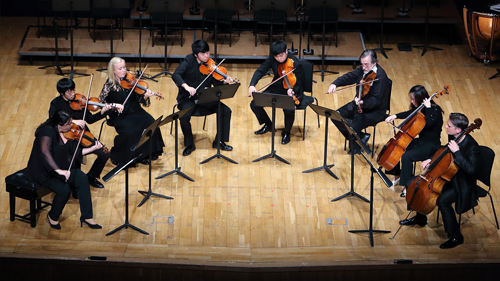 Musicus Fest 2013: Latica Honda-Rosenberg, Vladimir Mendelssohn, Jens Peter Maintz & Rachel Cheung
Hong Kong City Hall Concert Hall

Program:
Schumann: Piano Quartet in E flat, Op. 47
Andante
Presto and Finale: Vivace

Performed by festival artists:
Violin: Latica Honda-Rosenberg
Viola: Vladimir Mendelssohn
Cello: Jens Peter Maintz
Piano: Rachel Cheung