"The career of a professional musician has always encompassed a multitude of roles, going from the concert hall into the teaching studio, and venturing out into the wider community; the musician's work can take place in intimate historic sites as well as vast modern venues. In this spirit, Musicus Fest incorporates a holistic approach to music making and the musicians themselves."

Trey Lee, Artistic Director
Past Events
Musical Encounters between Hong Kong and the World
Musicus Fest is a meeting point for artists from across the world. It helps them to inspire and interact with future generations. Great artists are not only born with great talent, they are also influenced by their peers and those who have come before them, through traditions and knowledge passed down from previous generations. The Musicus Fest will give Hong Kong artists and students what their counterparts elsewhere have long enjoyed: a chance to elevate themselves to a higher level of artistic excellence through meaningful interaction with distinguished artists from different parts of the world.

Continuing the mission of cross-cultural collaboration, Musicus Fest 2019 presents the Stuttgart Chamber Orchestra, an ensemble that is the quintessence of German cultivation and lucidity, in an exemplary program of glamour and virtuosity at the Festival Opening. In addition to orchestral classics by Haydn and Liszt, ECHO KLASSIK winner Dejan Lazić will make his Musicus Fest debut in Mozart's Piano Concerto No.14. Artistic Director and world-renowned cellist Trey Lee will take center stage in Tchaikovsky's Variations on a Rococo Theme.

Chamber music has always play an important part in our annual Festival. Featuring renowned violist Vladimir Mendelssohn, pianist Colleen Lee, as well as other overseas and local musicians, our Jockey Club Musicus Heritage Alive concert will be staged at the history-laden site of the Asia Society Hong Kong Center, with a program to highlight the stories of renewal unique to this venue.

The Festival Finale celebrates established artists and burgeoning young talents in a program of perennial orchestral favorites. American violinist and first concertmaster of the Berlin Philharmonic, Noah Bendix-Balgley will be leading the Stuttgart Chamber Orchestra. He will also be sharing the spotlight with rising violin star Paloma So and Artistic Director Trey Lee in double concertos by J.S. Bach and Vivaldi respectively. The program also features youthful, exuberant symphonies by Schubert and Mendelssohn.

Join us and be part of this annual musical revelry!
Musicus Fest 2019 - Festival Finale
24 Nov 2019 (Sun) 11:00am



*The concert due to take place at 3pm will be rescheduled to 11am on the same day.

Concert Hall, Hong Kong City Hall

24 Nov 2019 (Sun) 11:00am



*The concert due to take place at 3pm will be rescheduled to 11am on the same day.

Concert Hall, Hong Kong City Hall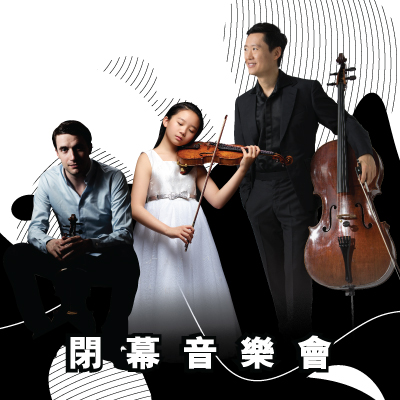 Musicus Fest 2019 - Children's Concert: Marco Polo and the Sounds of Carnival
23 Nov 2019 (Sat) 7:30pm



*The concert due to take place on 23 Nov will be postponed. Details will be announced shortly.




Concert Hall, Hong Kong City Hall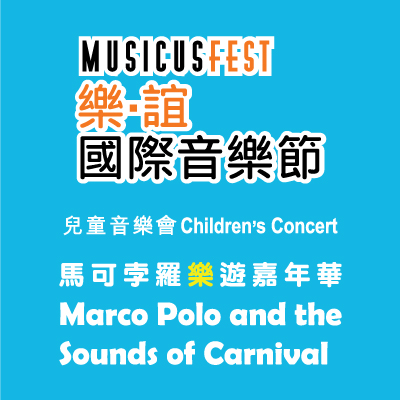 23 Nov 2019 (Sat) 7:30pm



*The concert due to take place on 23 Nov will be postponed. Details will be announced shortly.




Concert Hall, Hong Kong City Hall
Musicus Fest 2019 - Festival Opening
21 Nov 2019 (Thu) 8:00pm
Concert Hall, Hong Kong City Hall

21 Nov 2019 (Thu) 8:00pm
Concert Hall, Hong Kong City Hall
Musicus Fest 2019 - Jockey Club Musicus Heritage Alive Concert
22 Nov 2019 (Fri) 6:00pm

* The concert due to take place at 8pm will be rescheduled to 6pm on the same day.

Miller Theater, Asia Society Hong Kong Center

22 Nov 2019 (Fri) 6:00pm

* The concert due to take place at 8pm will be rescheduled to 6pm on the same day.

Miller Theater, Asia Society Hong Kong Center