"The career of a professional musician has always encompassed a multitude of roles, going from the concert hall into the teaching studio, and venturing out into the wider community; the musician's work can take place in intimate historic sites as well as vast modern venues. In this spirit, Musicus Fest incorporates a holistic approach to music making and the musicians themselves."

Trey Lee, Artistic Director
Past Events
Musical Encounters between Hong Kong and the World
Musicus Fest is a meeting point for artists from across the world. It helps them to inspire and interact with future generations. Great artists are not only born with great talent, they are also influenced by their peers and those who have come before them, through traditions and knowledge passed down from previous generations. The Musicus Fest will give Hong Kong artists and students what their counterparts elsewhere have long enjoyed: a chance to elevate themselves to a higher level of artistic excellence through meaningful interaction with distinguished artists from different parts of the world.
Running for the sixth year, Musicus Fest invites its audience on a riveting journey to the uncharted territories of music, where an unprecedented mélange of new sounds and colors awaits at the crossroads of folk, classical and jazz. With Artistic Director Trey Lee at the helm, this year's Festival presents four exhilarating programs featuring the critically acclaimed Trondheim Soloists, joined by world nyckelharpa champion Emilia Amper and Hong Kong's premier jazz guitarist Eugene Pao. The Festival also showcases our homegrown talents, who will share the stage with celebrated artists from Romania, Germany, Italy, South Korea and Taiwan.
The Opening Concert introduces the nyckelharpa, a Swedish folk instrument, in a pastiche of Nordic folk tunes par excellence. Highlights of the concert also include the world première of Trey Lee's new arrangement, in which the cello and electric guitar tango to The Four Seasons of Buenos Aires by Piazzolla. Juxtaposing full-bodied works by Beethoven, Mendelssohn and J.S. Bach against lighter fares by Ravel and Sarasate, the Chamber Music Gala offers a sumptuous smorgasbord guaranteed to please. The Children's Concert sees the return of Marco Polo in a new set of adventures conjured up via an ingenious blend of Chinese and Western music, drama, dance and dazzling spectacles. The grand Finale pays homage to Norway and its traditions with music by Edvard Grieg, the pride of Norwegians. The concert also celebrates the 50th wedding anniversary of the Norwegian monarchs with the Wedding Cake waltz-caprice by Saint-Saëns, an aptly titled musical confection for the occasion.
Musicus Fest 2018 - Festival Finale
18 Nov 2018 (Sun) 3:00pm
Hong Kong City Hall Concert Hall

18 Nov 2018 (Sun) 3:00pm
Hong Kong City Hall Concert Hall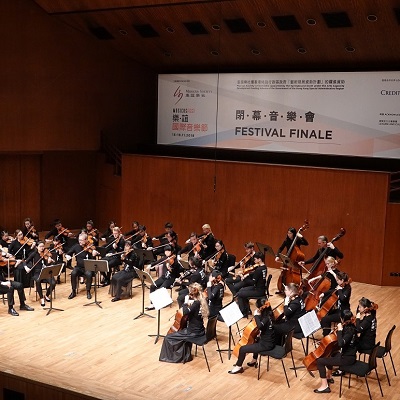 Musicus Fest 2018 - Children's Concert: Marco Polo Returns to Carnival
17 Nov 2018 (Sat) 7:30pm
Hong Kong City Hall Concert Hall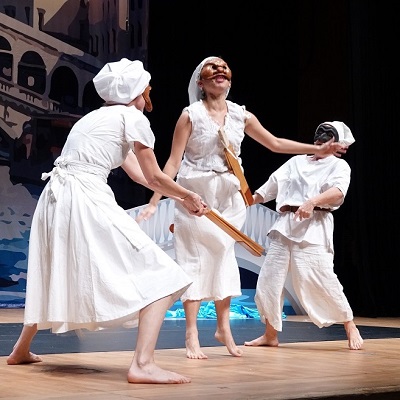 17 Nov 2018 (Sat) 7:30pm
Hong Kong City Hall Concert Hall
Viola Master Class with Vladimir Mendelssohn
17 Nov 2018 (Sat) 11am
HKAPA Recital Hall

17 Nov 2018 (Sat) 11am
HKAPA Recital Hall
Violin Master Class with Dong-Suk Kang
17 Nov 2018 (Sat) 10:30am
HKAPA Concert Hall

17 Nov 2018 (Sat) 10:30am
HKAPA Concert Hall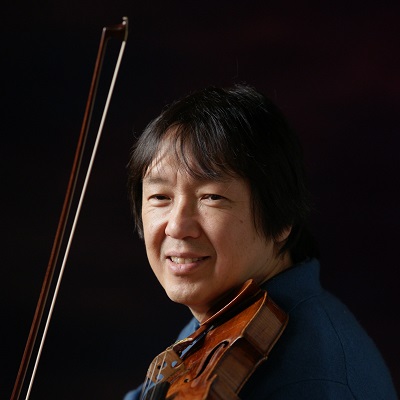 Musicus Fest 2018 - Chamber Music Gala
16 Nov 2018 (Fri) 8:00pm
The Hong Kong Jockey Club Amphitheatre, HKAPA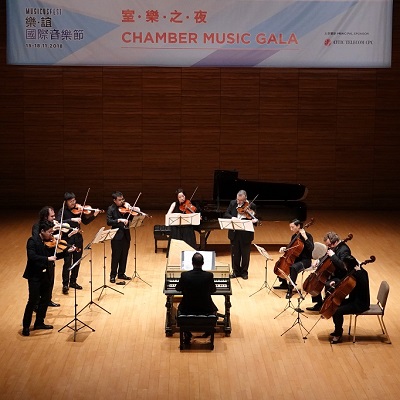 16 Nov 2018 (Fri) 8:00pm
The Hong Kong Jockey Club Amphitheatre, HKAPA
Musicus Fest 2018 - Festival Opening
15 Nov 2018 (Thu) 8:00pm
Hong Kong City Hall Concert Hall

15 Nov 2018 (Thu) 8:00pm
Hong Kong City Hall Concert Hall